Home Design & Room Planning Software
Create realistic floor plans and 3D models in minutes for your next room or home design project on your iPad, iPhone, or iPod. Quickly place and arrange rooms, furniture, cabinets, doors and windows.
Visualize rooms and furnishings — choose from hundreds of colors, materials, textures and 3D objects to design and decorate your room or house.
— Have Fun Designing Your Home Project!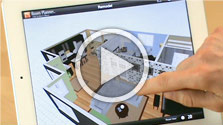 Room Planner Video Tour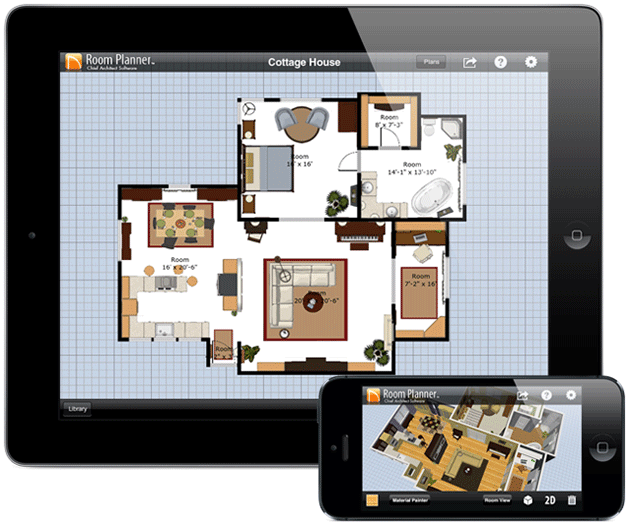 Home Design
Room Design
Lay out your rooms with drag and drop from the Library. Choose room shapes: Square, L-Shaped, T-Shaped or Draw Free-Form Rooms with the Room Sketch tool.
Bump and merge rooms. Expand your designs by turning walls invisible
Resize rooms to your dimensions and assign room labels
View room designs in 3D and take virtual tours
Create any custom home design or start from a sample plan
Room Layout & Decorating
Will your furniture fit into your living space? Room Planner knows!
Use Room Planner to quickly place and resize your furniture
Choose from appliances, doors, windows, cabinets, sofas, tables, entertainment, interior accessories, and much more
3D camera tools for room and dollhouse views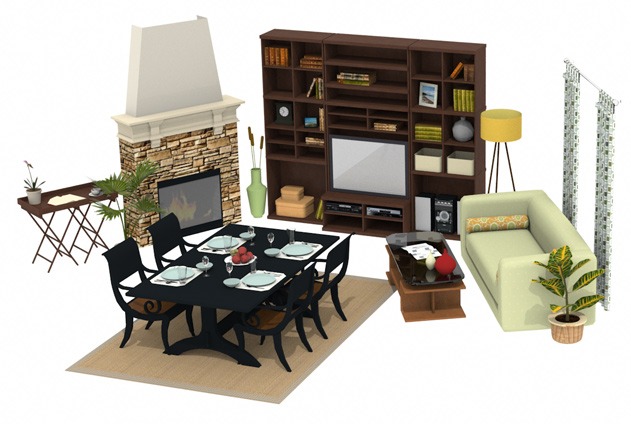 Floor & Space Planning
Floor plans for rooms, houses, and offices
Create floor plan brochures; great for real estate
Easily lay out rooms in 2D
Choose from a Library of objects with the latest home furnishing trends
Quickly rearrange furniture and visualize in 3D
Size rooms and furnishings (imperial and metric)
Experiment with room layout and colors

Colors, Materials, & Textures
Double Tap to apply your favorite color or material
Have fun with colors, materials and textures to visualize walls, flooring and furnishings with Material Painter®
Built in Library of paints, fabrics, flooring, woods, countertops, stone, brick, siding and others
Use the Color Chooser to create unlimited colors and textures
Paint History to quickly apply previously used materials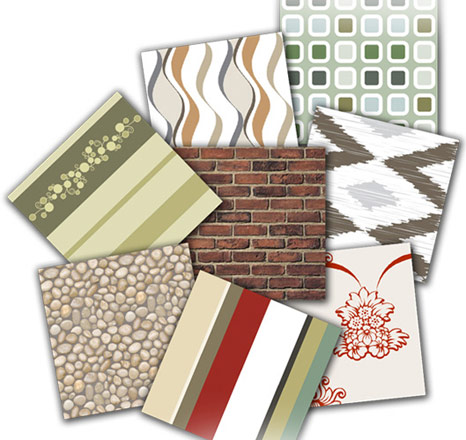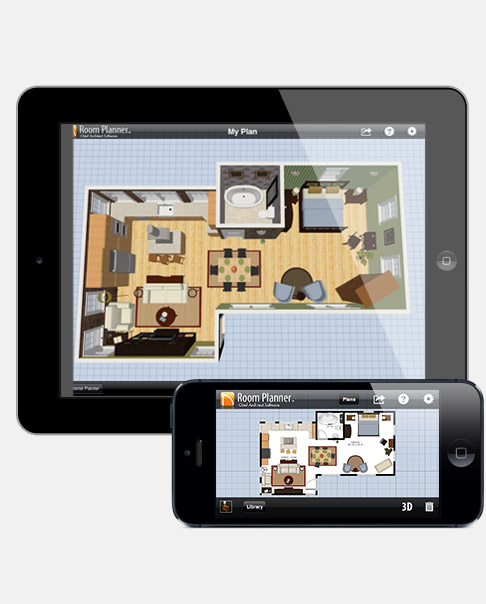 Kitchens, Baths, & Interiors
Remodeling a kitchen or bath? Quickly lay out your new room ideas
Choose from a variety of cabinets that snap to walls and other cabinets
Insert cabinets with appliances and fixtures
Change cabinet and countertop colors and visualize your new room in 3D
Choose from several cabinet styles - base cabinets, wall cabinets, full height cabinets - arrange to design your custom kitchen or bath
Design offices, bedrooms, kid's rooms, living spaces or even a garage
Remodeling - Measuring As-Built Rooms
For Remodeling, place rooms and use a Bluetooth DISTO™ laser distance meter to input dimensions. Watch the Remodel video
Accurately measure rooms, doors, windows, and other objects to the nearest 1/8 inch or three decimal places
Room Planner files can be imported into Chief Architect desktop software (Mac or PC) to further detail a design or create construction documents
File import to Chief Architect includes walls, windows, and doors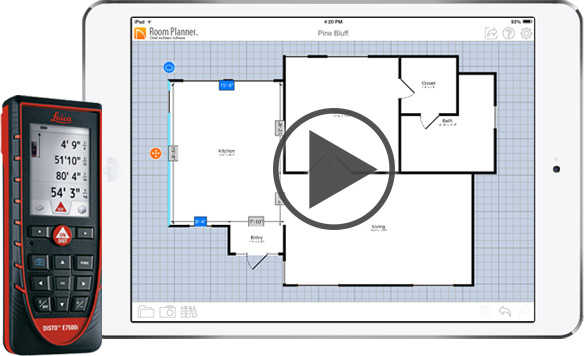 System Requirements
iPad 2 or newer
iPhone 4 or newer
iOS 7 or newer
For Leica Bluetooth laser:

Dimension Bundle
iPad 3 or newer
E7100i(D110)
E7500i(D510)
D810